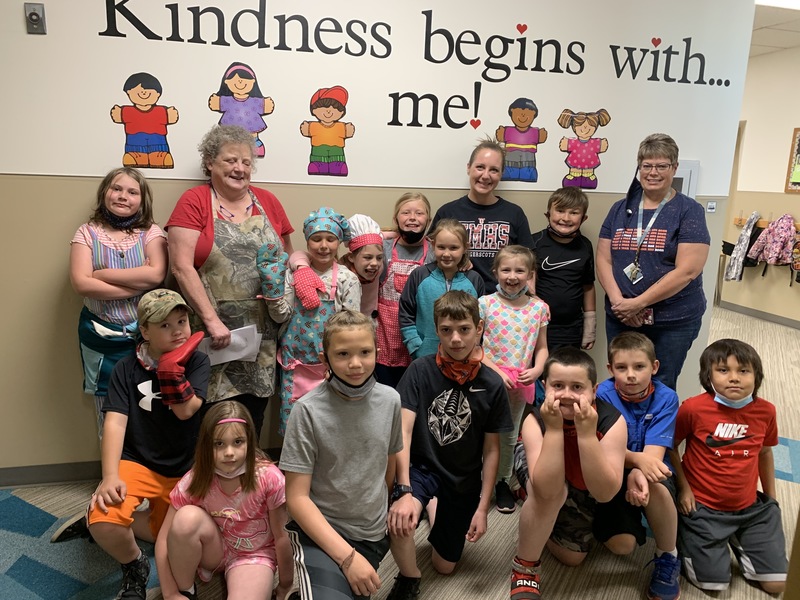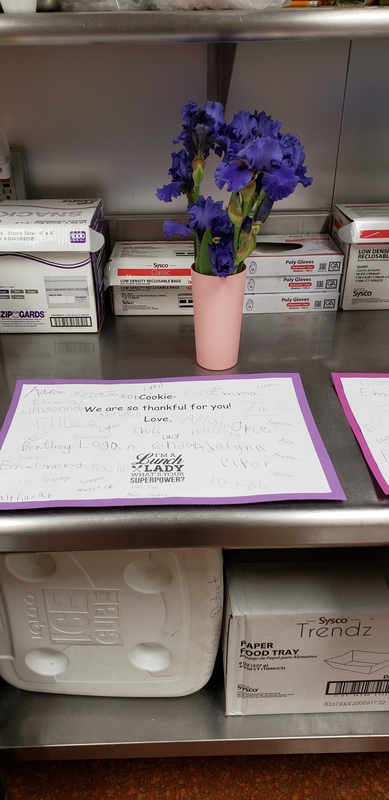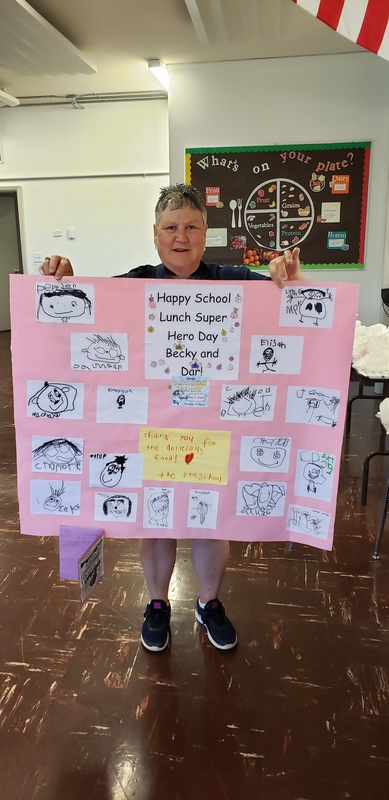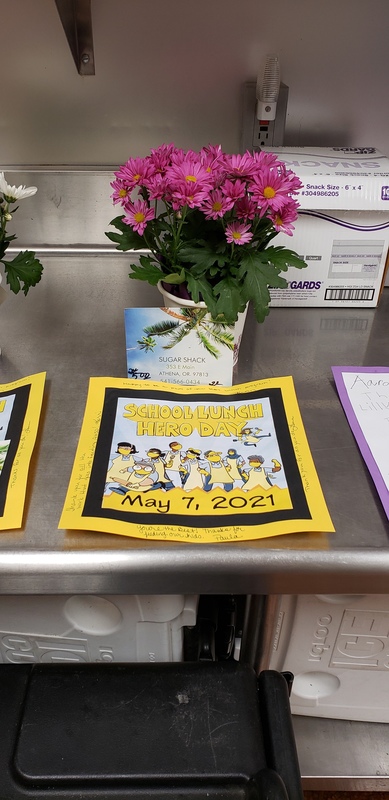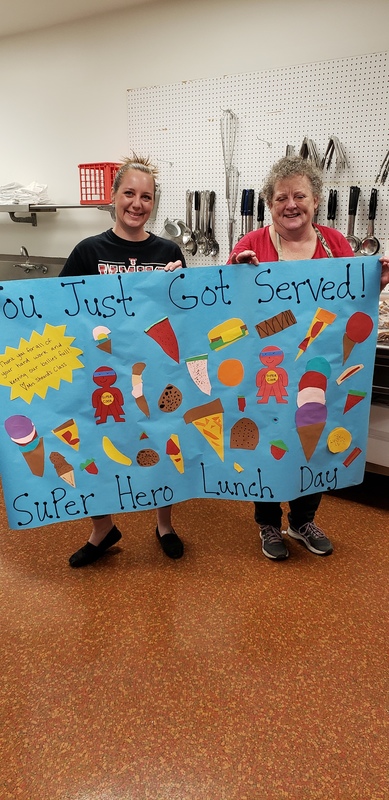 WE LOVE YOU LADIES!

AWSD RECOGNIZES THEIR SCHOOL NUTRITION STAFF DURING
SCHOOL LUNCH HERO DAY FRIDAY, MAY 7, 2021!
Athena-Weston School District's school nutrition staff strive to make lunchtime the favorite part of every student's day. From their friendly greetings in the hallways and the love they dish out with every student's meal, to how they encourage kids to eat more fruits and vegetables, our school nutrition professionals are truly heroes.
On Friday, May 7, 2021, AWSD students will show their appreciation for their school nutrition staff as part of School Lunch Hero Day. Between preparing healthy meals, adhering to strict nutrition standards, navigating student food allergies, and offering service with a smile, our nutrition professionals have a lot on their plate. This past year with COVID restrictions, 5-day lunch boxes, and then the move to in person education has been a challenge to say the least, working diligently to provide healthy meals.`School Lunch Hero Day gives schools and communities the opportunity to thank the school nutrition professionals who serve 30 million students each day.
THANK YOU MRS. BUCKLES, MRS. KONEN, MRS. GILLUM, AND MRS. FITZGERALD!